Friday Hacks #224, August 19: The Journey of an Indie OSS Developer
Posted on by Shen Yi Hong
Date/Time: Friday, August 19 at 7:00pm SGT
Venue: The Hangar @ i3 Building
Sign-up Link: NUSync Sign-up Link
Recording: https://youtu.be/LGb0xL2FheE

Food 🍕 will be served!
If you are unable to come join us physically, you are welcome to join us online!
1) The Journey of an Indie OSS Developer
In this talk, Evan will share the story of his open source journey: how he first got into open source, why he started on working on Vue, how he grew the project into a community, and how the experience helped the second major project, Vite.
Speaker Profile
Evan You is an independent software developer currently based in Singapore. He is the creator of the JavaScript framework Vue.js and the frontend build tool Vite. Most of his work is open source and publicly available on GitHub.
Outside of programming and helping his wife take care of their two kids, He enjoys video games, karaoke, sushi, watching UFC/F1, and collecting mechanical watches.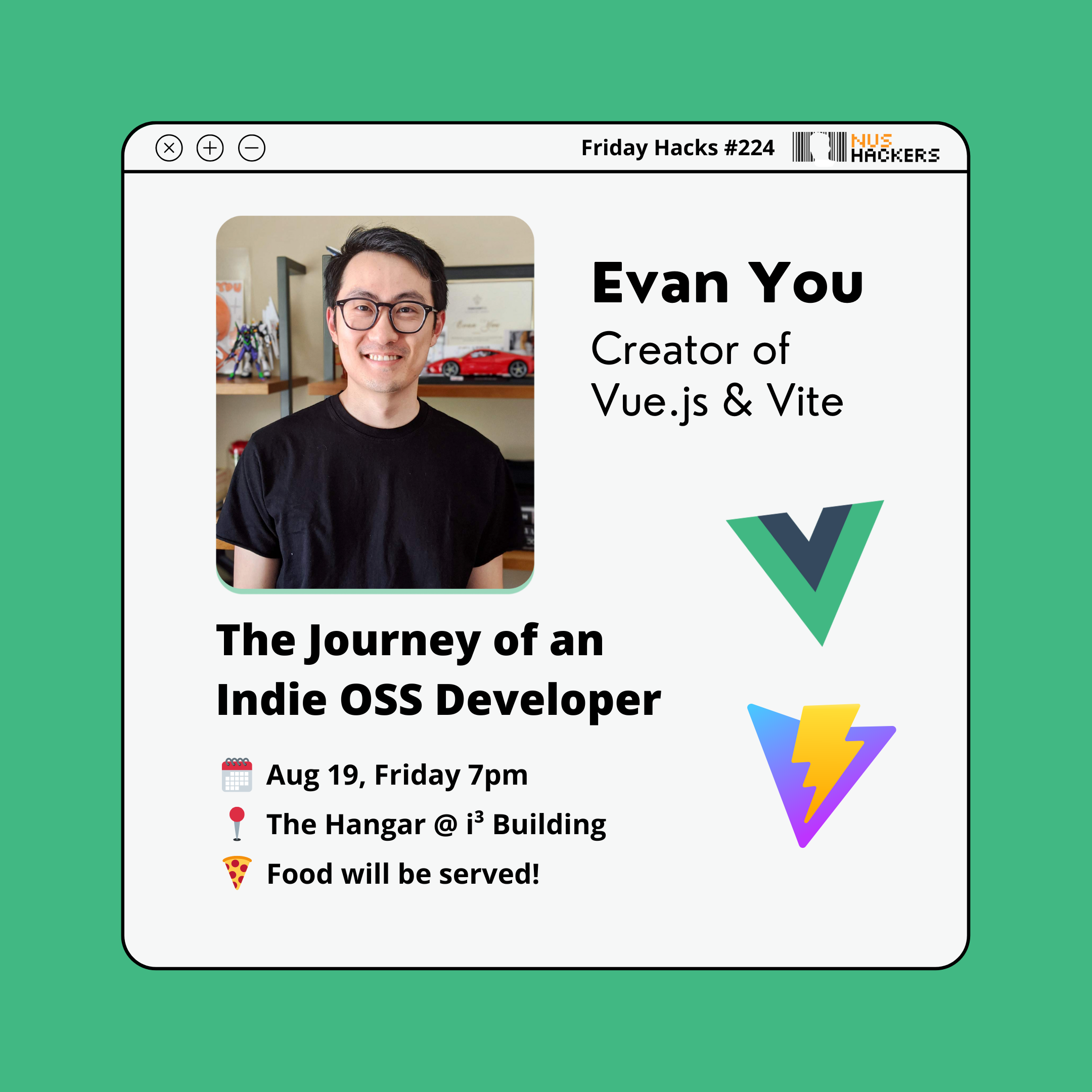 Supported by:

The HANGAR by NUS Enterprise — the campus hub for entrepreneurs.