Friday Hacks #235, February 10: More Hack&Roll 2023 Projects!
Posted on by Toh Li Heng
Date/Time: Friday, February 10 at 7:00pm SGT
Venue: Level 1 Seminar Rooms 777 and 787 @ i3 Building
Register for Food: NUSync Food Sign-up Link

Food 🍕 will be served!
If you are unable to come join us physically, you are welcome to join us online!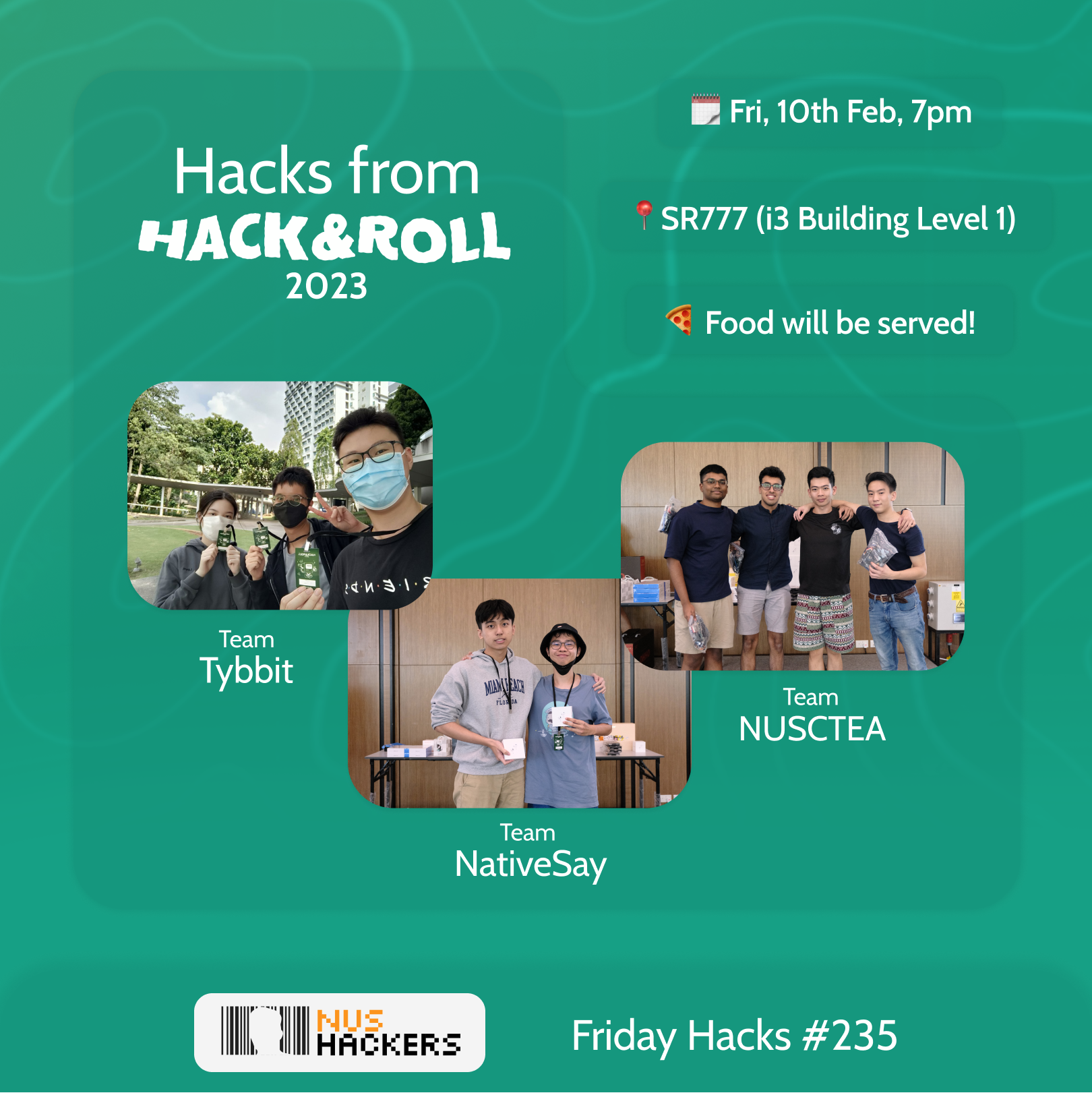 1) Cool Hacks from Hack&Roll 2023 (Pt. 2)
This week, we are inviting more teams to present their hacks! We have the team Tybbit that made a mind-bending and annoying keyboard game, the team NUSCTEA that harnessed the power of GPT-3 API to convert text to any language of choice, and the team NativeSay that created a translation app that helps users understand the context for translations. Coolest part? One of the teams is planning to launch their project for the public!
Speaker Profile
NativeSay and Tybbit were among the top 8 of Hack&Roll 2023, while NUSCTEA won Best Beginner Hack.
Supported by:

The HANGAR by NUS Enterprise — the campus hub for entrepreneurs.