Friday Hacks #245, September 22
Posted on by Parth Gujar
Date/Time: Friday, September 22 at 7:00pm SGT
Venue: Level 1 Auditorium @ i3 Building
Sign-up Link: Sign-up here

Food 🍕 will be served!
If you are unable to come join us physically, you are welcome to join us online!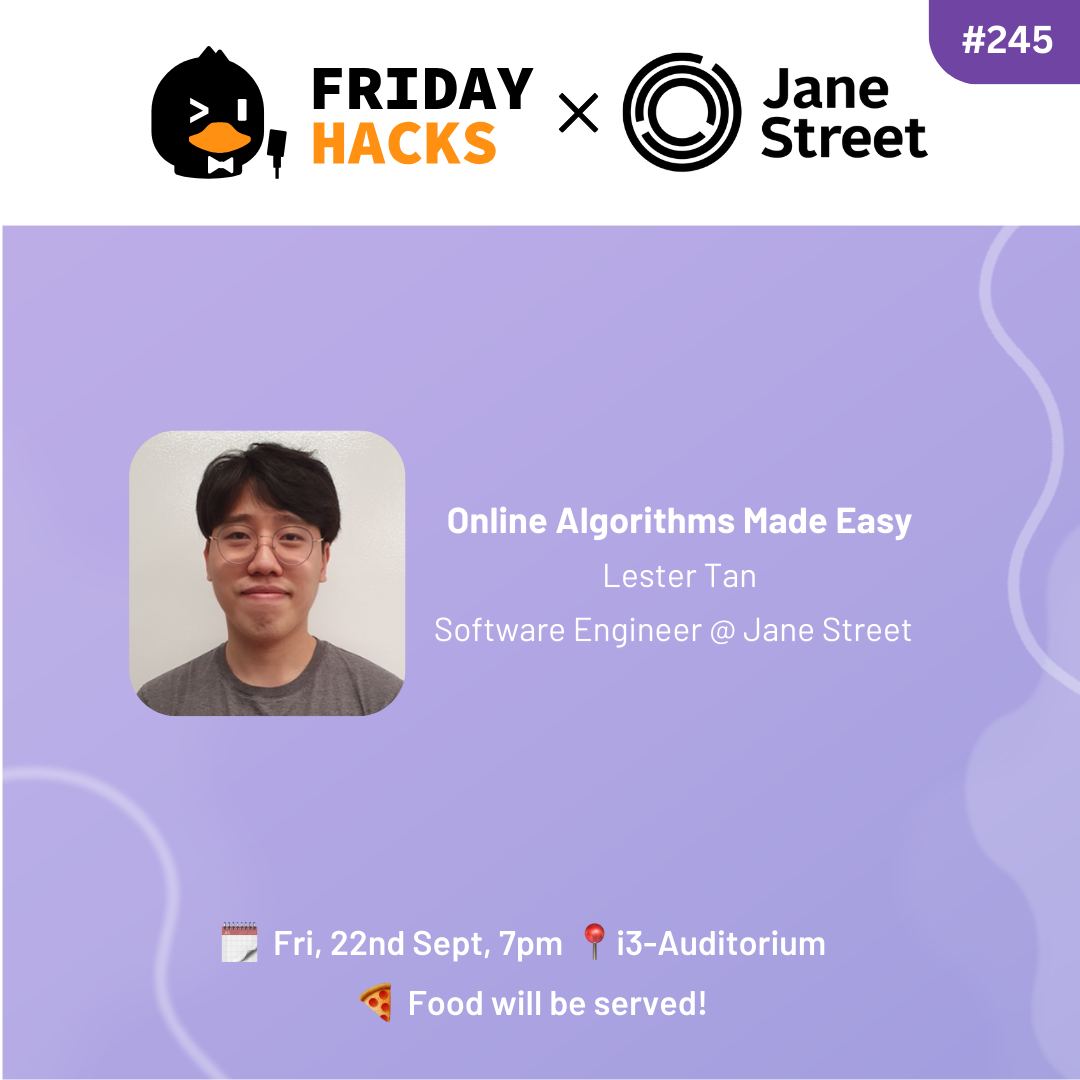 Online Algorithms Made Easy
The world around us is constantly changing and at Jane Street we're receiving new data at a rate faster than ever before. When running complicated models that contain many parameters, reacting to a change in a single parameter by restarting the entire model is impractical. Instead, Jane Street makes use of ideas from research into self-adjusting computation in order to turn static models into models that can be partially recomputed in an efficient way. This talk will introduce the idea of self-adjusting computation and show how it can be used to make online algorithms easy to run and update efficiently.
Speaker Profile
Lester Tan is a software engineer at Jane Street. He graduated with a degree in Computer Science from NUS in 2019, and is currently working in the Singapore office.
👋 See you there!