Friday Hacks Talk 9th Mar - FREE Nokia Lumia 710 Giveaway + 2 Talks
Posted on by admin
"A Technical Introduction to the Windows Phone Platform" by Mani Krishnamurthy, Nokia EDX Technical Manager
"Sync, Sink, Sync" by Mohit Singh Kanwal, NUS Student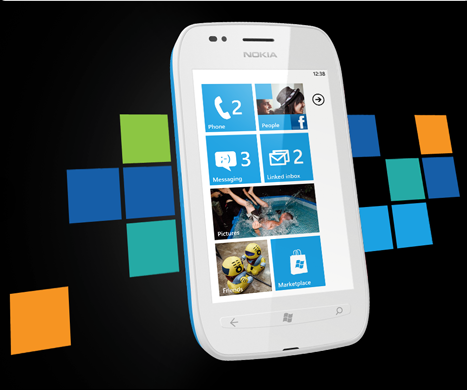 This week we have a Nokia Lumia 710 giveaway, courtesy of Nokia Singapore :D It will be given out via lucky draw during the talk itself.
… . .
"A Technical Introduction to the Windows Phone Platform"
Talk Details: Mani Krishnamurthy: "My talk will be an introduction to development on the Windows Phone platform, as well as about the ecosystem and the current opportunities in it for local developers."
Speaker Profile:
Mani Krishnamurthy: "Currently working as a Technical Evangelist at Nokia Singapore, I work in the team that is responsible for growing the ecosystem of developers and applications in whole of Southeast Asia. I have been doing mobile development right from my college days in 2006; and since then created and published several games and mobile apps. I passed out from Nanyang Technological University, Singapore and I am pretty active on twitter @manikantan_k."
… . .
"Sync, Sink, Sync"
Talk details:
Mohit shall be talking about his contribution to the Mozilla Open Source project, specifically towards Thunderbird, the email client which happens to be now the default email client on Ubuntu Unity :) and the mozilla calendar project. He will discuss about issues related to syncing which was the functionality added to Lightning 1.0  official release of the Mozilla Calendar extension. He will be covering issues to look out for when writing for client server syncing services. Also he will consider the syncing issues encountered during a project to port dropbox like syncing service for IVLE.
Pre-talk Prep Tips:
More details here https://github.com/creativepsyco/unofficial-dropbox/ and //wiki.nus.edu.sg/display/ivlefilesync/
Speaker Profile:
Mohit is an open source enthusiast who loves building applications and getting things done. He participated in GSoC 2011 and is now a core team member of the Mozilla Calendar Project. He has worked on varied technologies and is highly interested in learning new stuff and discovering something new everyday.
… . .
- Location: Seminar Room 2, UTown Education Resource Centre (ERC) Level 2 - Free pizza and mingling @ 6pm - General hacking commences after talk - you're free to work on homework or personal projects, or ask for assistance from fellow programmers in attendance.
Do let us know if you are coming so that we can prepare enough food and space for everyone: //bit.ly/wEaPZn