Friday Hacks #233, January 27: You've Learnt Programming. Now What?
Posted on by Toh Li Heng
Date/Time: Friday, January 27 at 7:00pm SGT
Venue: Level 2 Auditorium @ i3 Building
Register for Food: NUSync Food Sign-up Link

Food 🍕 will be served!
If you are unable to come join us physically, you are welcome to join us online!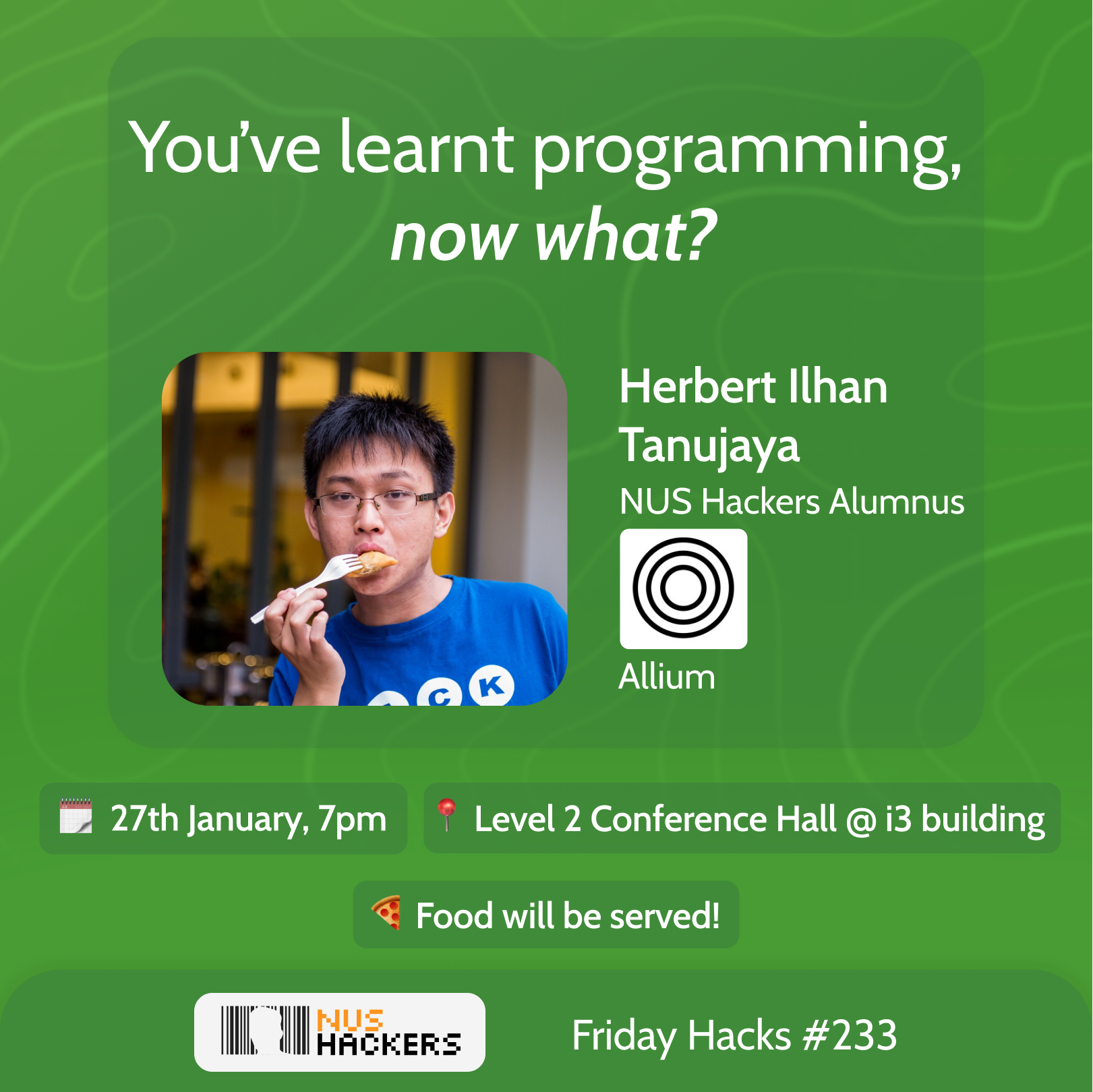 1) You've Learnt Programming. Now What?
You have finished your first programming module: CS1101S, CS1010S, or whatever. Now what?
In this talk, Herbert will show you real life examples of how you can use your knowledge and experience the magic of hacking.
Speaker Profile
Herbert graduated from NUS in 2020 and was part of the NUS Hackers coreteam. He is now working at Allium, a blockchain data startup. During his time at NUS, Herbert took up multiple internships at five different companies, including Twitter, Bloomberg and Basis AI.
Supported by:

The HANGAR by NUS Enterprise — the campus hub for entrepreneurs.