Friday Hacks #234, February 03: Indie Developer and Hack&Roll 2023 Projects
Posted on by Toh Li Heng
Date/Time: Friday, February 03 at 7:00pm SGT
Venue: Level 1 Seminar Rooms 777 @ i3 Building
Register for Food: NUSync Food Sign-up Link

Food 🍕 will be served!
If you are unable to come join us physically, you are welcome to join us online!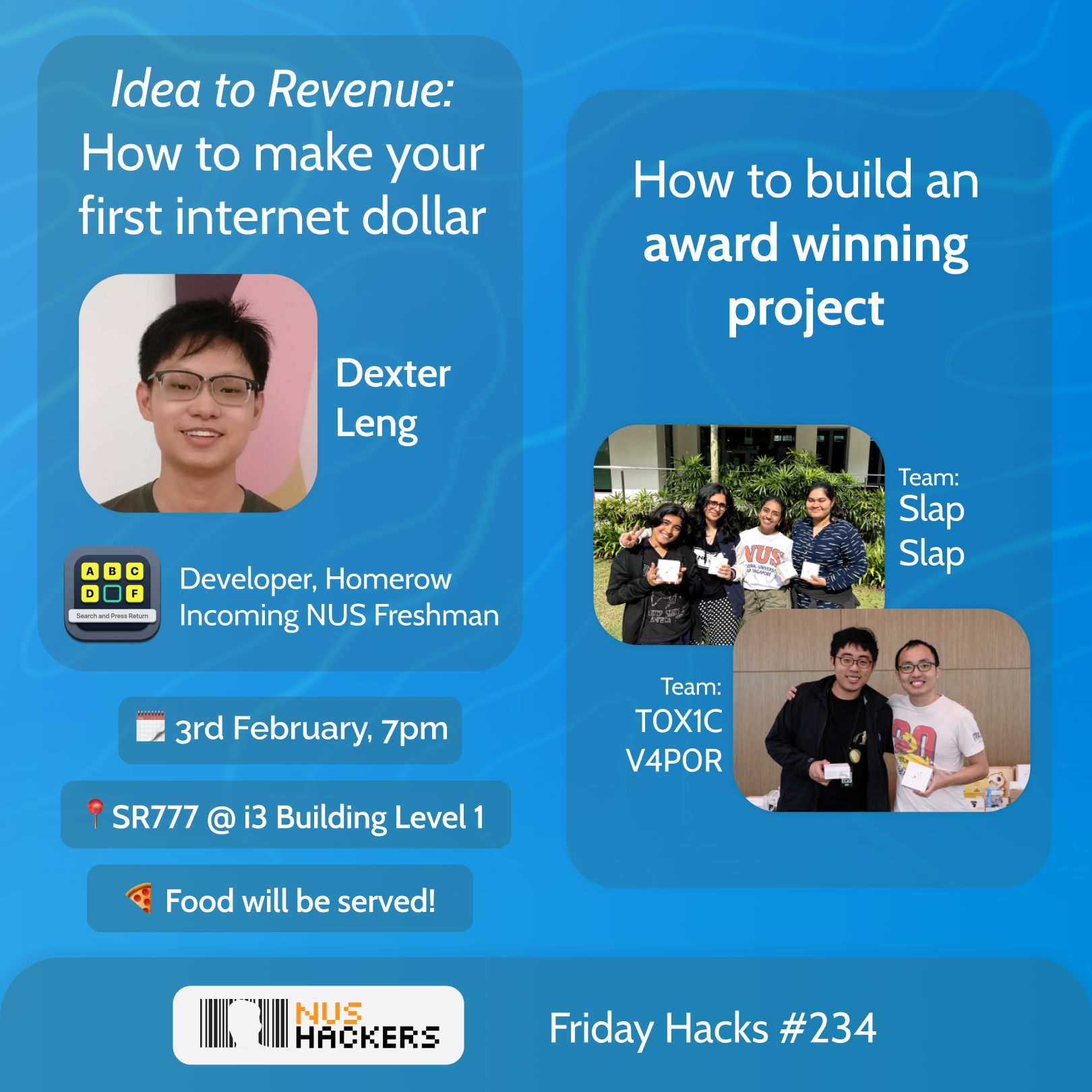 1) Idea to Revenue: How to make your first internet dollar
Dexter will share his journey building Homerow, a productivity macOS application that has generated $5,000 in revenue since August 2022. He hopes to encourage Computing students to start building side projects to learn and have fun 👀.
Speaker Profile
Dexter is an incoming NUS CS freshman. He is currently working an 8-5 job. In his free time, he likes to build apps and occasionally sells them.
2) How to Build an Award Winning Project
Find out how teams built their own mobile carrier, and created posture correcting IOT systems within 24 hours as part of Hack&Roll 2023!
Speaker Profile
T0X1C V4P0R and Slap Slap were among the top 8 teams of Hack&Roll 2023.
Supported by:

The HANGAR by NUS Enterprise — the campus hub for entrepreneurs.