Friday Hacks #242, August 25
Posted on by Parth Gujar
Date/Time: Friday, August 25 at 7:00pm SGT
Venue: LT18 @ NUS Business
Sign-up Link: Sign-up here

Food 🍕 will be served!
If you are unable to come join us physically, you are welcome to join us online!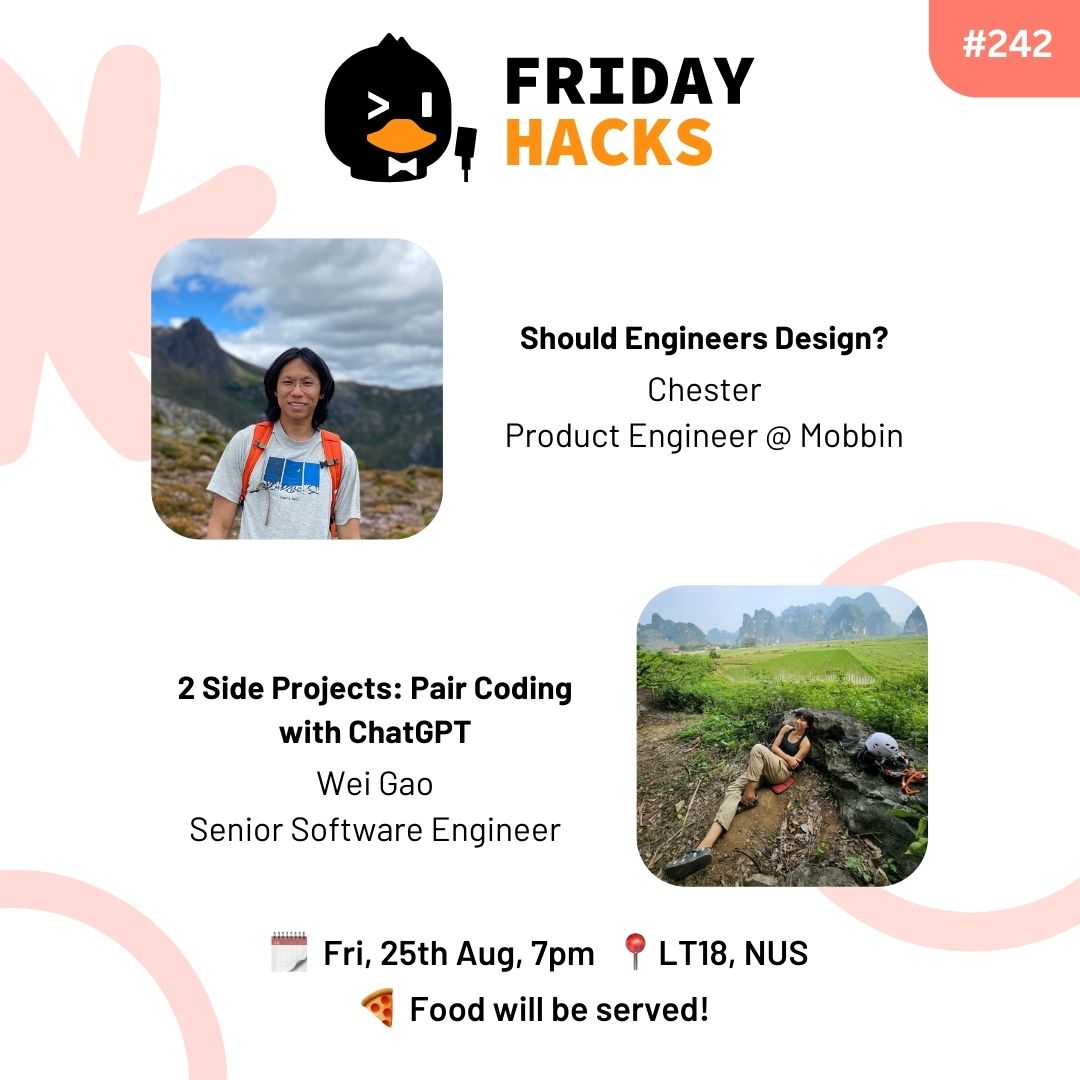 1) Should engineers design?
Designers design, and engineers build. This is the current state of things in the world. But is this the ideal state? Can engineers do more than just build?
Speaker Profile
Chester, a product engineer at Mobbin (a UI/UX reference library for designers), challenges norms and shares his engineering philosophy. Also, he works on Design Spells, a newsletter showcasing design details 🪄
2) 2 Side Projects: Pair Coding with ChatGPT
With the help of ChatGPT, Wei Gao assisted her designer friend in creating animations for her portfolio site and developing a web app for generating Instagram images. She'll discuss her collaborative experience with ChatGPT and insights gained.
Speaker Profile
Formerly a web front-end Software Engineer at Shopee, she now works as a Software Engineer in a financial institution.