Unity for Beginners
Posted on by Li Heng
Date/Time: Wednesday, 30 Aug 2023, 7:00pm–9:00pm
Venue: Seminar Room 11 @ COM3-01-20
Sign-up Link: Sign up here!

🥐 Light refreshments will be provided!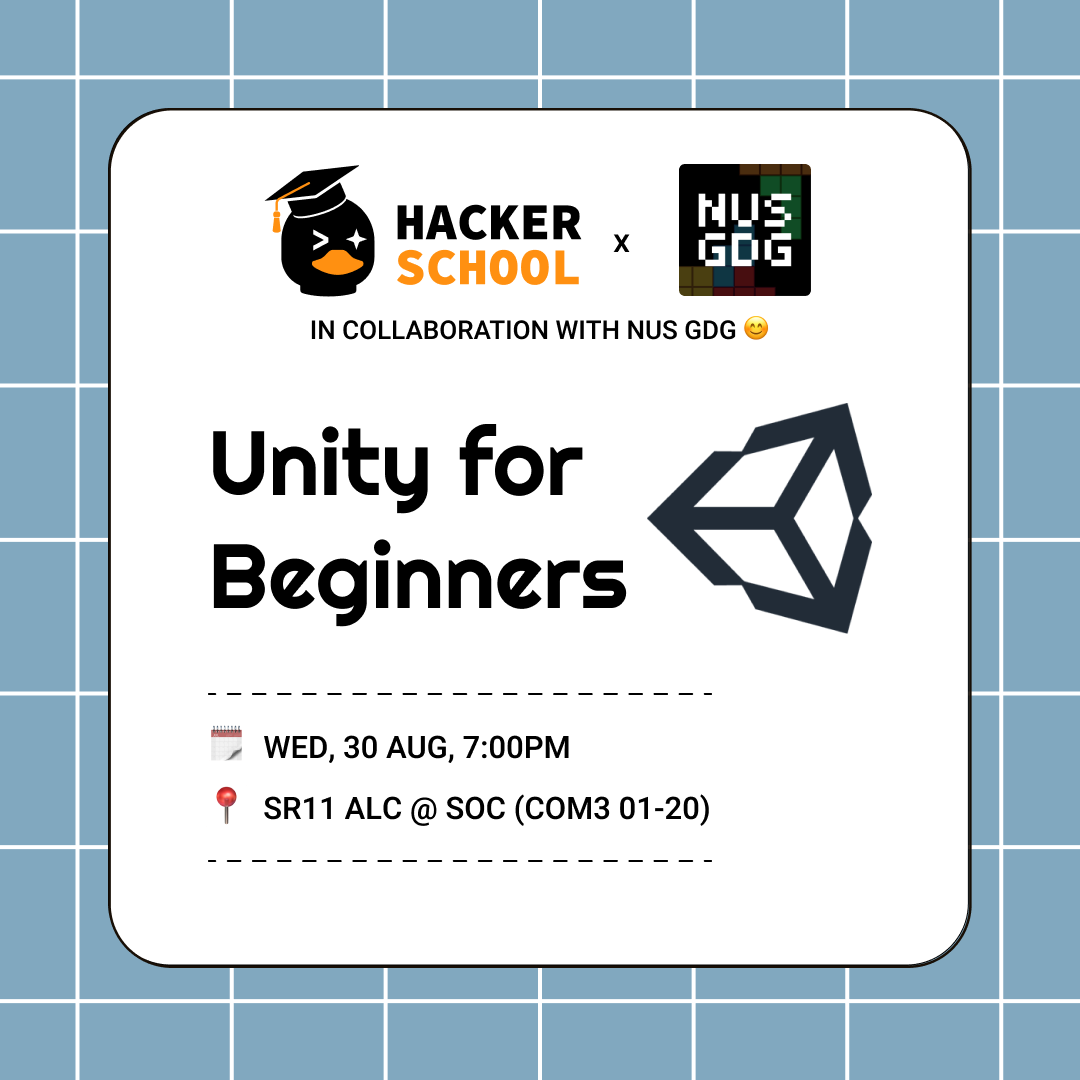 Unity is a free and beginner friendly game engine used for game development. Join NUS Hackers and NUS GDG at our workshop to learn the basics of Unity and game development by creating a 2D platformer game. Participants from all programming backgrounds are welcomed to join!
For a smooth workshop experience, please prepare the following items:
A laptop with adequate storage space for live development
A Unity ID (Register at https://id.unity.com/)
Download and install Unity Hub https://unity.com/download
Install Unity Editor Version 2022.3.7f1 (LTS) in Unity Hub
(Optional) Select Microsoft Visual Studio Community 2022 during Editor installation (Visual Studio is the recommended IDE for Unity, you could use other IDEs of your choice but integration might vary)
If you already have Visual Studio installed, you can configure it to support Unity development here.
See you there! 👋