Friday Hacks #246, October 13
Posted on by Parth Gujar
Date/Time: Friday, October 13 at 7:00pm SGT
Venue: Level 1 Auditorium @ i3 Building
Sign-up Link: Sign-up here

Food 🍕 will be served!
If you are unable to come join us physically, you are welcome to join us online!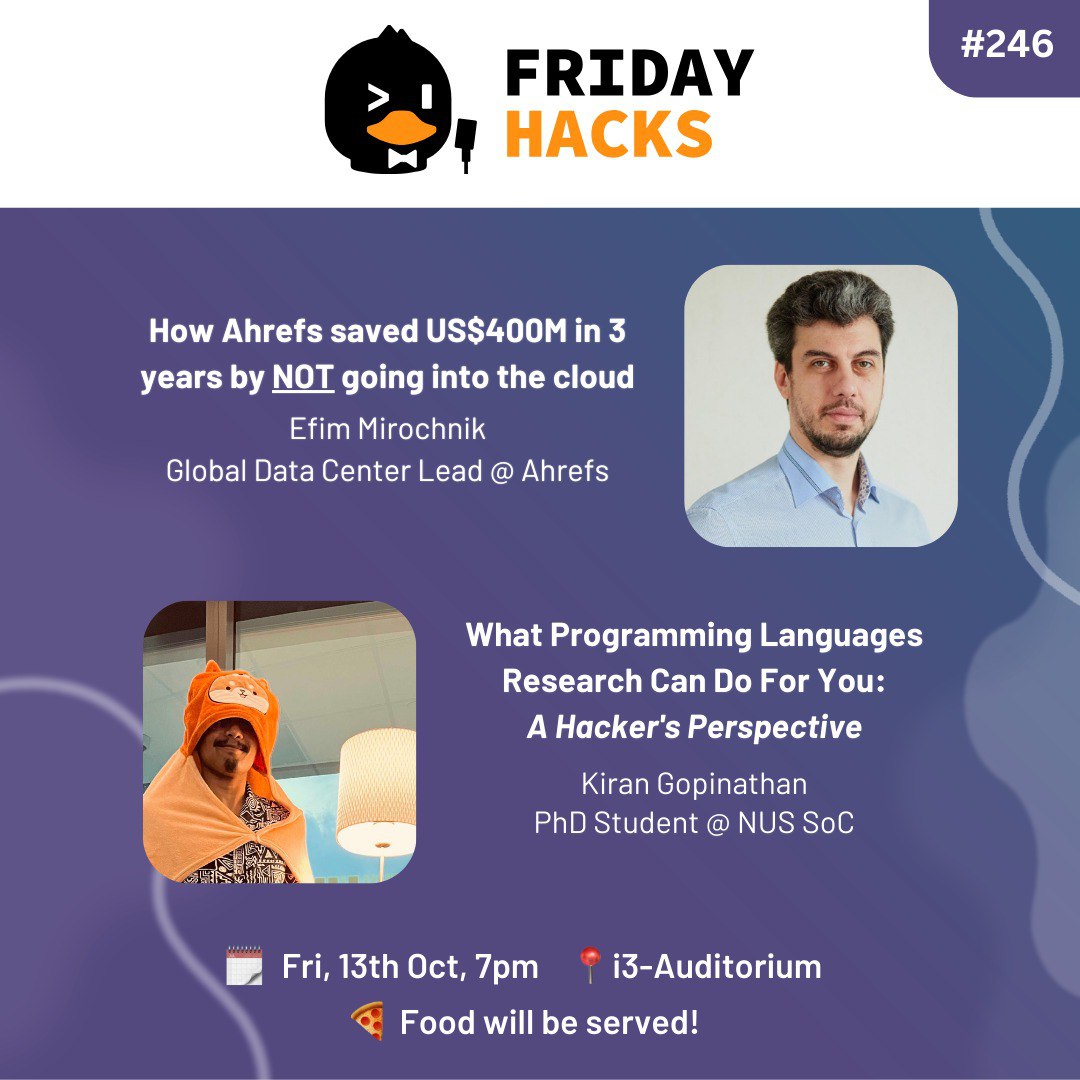 1) How Ahrefs Saved US$400M in 3 Years By Not Going To The Cloud
The talk explains how cloud costs may be extremely high, through the Ahrefs data center in Singapore. Showing a practical approach to comparison of infrastructure costs in the cloud and colocation.
Speaker Profile
Efim cares about IT infrastructure in data centers, and has worked on global projects in Yandex, Lazada, Acronis.
2) What Programming Languages Research Can Do For You: A Hacker's Perspective
Learn why PL is an exciting research area for hackers, with fun projects like building game engines using the meta-programming of the future, extending IDEs with support for the hottest languages (Rust, OCaml).
Speaker Profile
Kiran is a PhD student at NUS. His research focuses on developing newer and better tools for automated formal verification.
👋 See you there!